---
---
**Clue #1**
My Market Snapshot Program is your
auto-pilot on the information highway!
Feel like you're spending too much free time on Realtor.com searching for active, pending & settled homes in the area where you want to live? It can be a chore reviewing all of the homes for sale in our current Buyers Market & let's be honest, we know you have better things to spend your time on!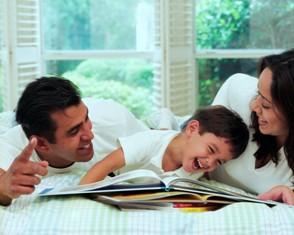 When you sign up for my market snapshot program, in one simple step, you'll get automatic updates via email comprised of all the real estate activity in the MLS for your dersired neighborhood! You pick the frequency of emails & the communities you want to get info on-- whether its the one you currently reside in or the one you've been wanting to move into, its your choice! You will receive quick reference info as well as more detailed reports like this one below!
Click here to sign up right now!
---
**Clue #2**
Some Real Estate Agents you've spoken with mention they have a certain number of years of experience under their belt, but what does that really mean to you in your home purchase?
It's supposed to imply that they have the ability to get
the job done, but do they really?
When you contact Drew Ferrara to represent you, you can be 100% positive that you have an experienced Agent on your side. Drew not only possesses an uncanny wealth of general real estate knowledge, but he also knows amazing specifications of amenities, pricing, floorplans, etc in virtually every community in his marketing area. For example, say you love the 'Cornell' floorplan built by Toll Brothers, but would rather buy in a community other than where you saw it originally. He can tell you that the 'Cornell' model was built in 3 other neighborhoods as well, then take you to see all of them! This is just one example of the depth of knowledge that Drew offers to all of his Buyer-Clients. Imagine having a Realtor that can tell you which model of home was built where, plus the specifics of the communtites they're in, without even doing any research!

---
**Clue#3**
Is the Community You REALLY Want to
Live in Just Out of Your Budget?
Less $$ in Property Taxes = More $$ in Your Sale Price!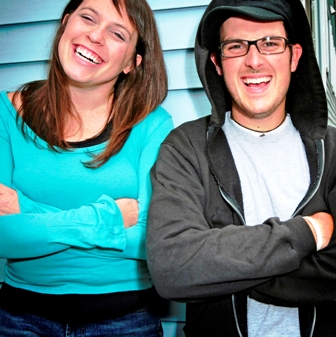 Did you know that many people are paying property taxes based on the higher value their home had in the past? It is possible to lower the annual taxes enough to get you into the home of your dreams!
Drew just assisted a household in Lower Makefield Township appeal their tax
assessment & as a result they're saving $173 monthly in their payment!
$173 less monthly in taxes is about $30,000 more available in your mortgage amount!
Drew can help you make it happen! He has worked side-by-side with many of his clients to lower their property assessments. With the decline in property values, it's a good possibility your paying more taxes than you need to! This may be the difference in allowing you to not only move out- but move up!
---
**Clue #4**
Working with the In-House Title Company saves you $$$...
These days everyone loves to save a buck...or 2...or 3...
By using our in-house Title Company you'll save on the miscellaneous fees that are frequently charged to Buyers at closing. Though each state mandates the actual rate Consumer's pay for title insurance, there are always numerous nominal fees that show up. Did you ever really ask what all the small fees are to the title company & the mortgage company? You'd be suprised to know that many of them can be avoided. For example, a fee you will never pay to Federated Search & Abstract, aka 'our' title company, is a very common 'travel fee' or 'settlement fee.' This charge pops up for having the Title Clerk travel to another office to complete the closing. There are other fees as well that Drew will be sure you do not pay! This financial protection is a part of the impressive experience Drew encompasses & is yet another example of why you should contact Drew when the time is right for you!
---
**Clue #5**
Using My Database of Valued Vendors
Being in the real estate industry for so many years has allowed Drew to build quality relationships with reputable companies that can handle any type of job you may need completed! I have a close network of my trusted, reliable & reasonable contractors that would love to help you! Go to LeTip of Newtown's site to view the whole list!
Electricians
Painters
Roofers
Chimney Inspection & Cleaning
Public Adjusters
Power-Washers
Flooring Installation
Movers
General Construction
Home Additions
Loan Officers
Appraisers
CPA's
HVAC Installation & Repair
All Types of Insurance
Interior Designers
Chefs & Caterers
Driveway Sealing
Digital Printing
Dry Cleaners
Payroll Services
Professional Cleaning
Flood & Mold Clean-Up
Swimming Pool Installation & Maintenance
---
**Clue #6**
Drew can offer you a $2,000 Toll Brothers DISCOUNT!
Another benefit to Drew's Buyers is the relationship he has built with Builders over the years. Drew has sold SO MANY Toll Brothers properties that they invited him to be on their Realtor Advisory Board!
Again, it sounds great but how does it help me as a consumer?
Drew knows what incentives Toll regularly offers & promises to give 110% of his expertise to get you, the consumer, the best bang for your buck in your home purchase. Including a $2,000 credit just for contacting him prior to visting the new home site you may be interested in! It's worth your time to contact Drew & have him assist you!
Water Powered Backup Sump Pump Systems
Sometimes with heavy rain in our area we see high levels of rainfall- even flooding. We are sometimes subjected to we were subjected to very long power outages, which prompted the sell-out of gas-powered generators to run our sump pumps. Well, Drew says "Forget those generators!" There is something much more reliable to run your sump pump and keep your basement dry.
These are extremely reliable, very powerful, water powered back-up sump pump systems available for home installation. With no battery to wear out or maintain, no charger to plug in or monitor, they are designed as an automatic, independent system from the primary sump pump. They are "set and forget" appliances that bring peace-of-mind to you, the homebuyer: no matter where you are the backup pump will keep your basement dry with no electric power.
Contact me to get the name of contractors who will give you a discount because of me!