If your feeling like you don't have options dealing with your mortgage company, RELAX, We can help!
We have a proven method to simplify your loan & increase your quality of life!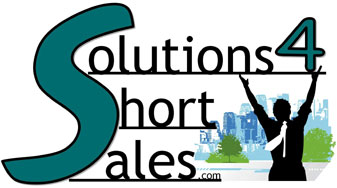 Solutions 4 Short Sales was created with you in mind to be the liaison with the lending institution's loss mitigation divisions. This results in more effective short sales and loan modifications in a shorter time frame than usual.We can all see the current amount of foreclosures is the worst that we have experienced in generations. Its anticipated that over a million families will be facing foreclosure in the next 6 to 7 years! Plus more than 2 million adjustable rate mortgages are due to reset by the end of 2009, potentially raising everyday peoples payments to amounts above affordable. These statistics are shocking, yet real. With the steady rise of foreclosures and short sales, government has enacted legislation to radically change the way short sales and foreclosures are serviced. It was with the inception of this legislation that S4SS was formed to relieve the stress of homeowners dealing directly with their mortgage company. We are ready, willing and able to work with your mortgage company to help you avoid foreclosure or complete a short sale- both in much less time than the industry standard.
Contact us today!
Drew Ferrara, CEO 215.620.1107